Kempinski Hotels sets the stage for timeless European luxury across Asia with new hotel openings
New properties being unveiled in some of the region's most exciting destinations
Beijing, 20 Aug 2019 – Kempinski Hotels continues crafting beautiful performances across Asia, with brand-new properties being unveiled in some of the region's most exciting new destinations. In late 2018, The Capitol Kempinski Hotel Singapore debuted in Singapore, and The Apurva Kempinski Bali arrived on Indonesia's paradisiacal "Island of the Gods" in early 2019. This was followed by Kempinski Hotel Hangzhou in July the same year, the brand's 19th hotel in China, heralding an era of strong growth for Kempinski Hotels in Asia. The brand is set to expand its presence here in the next few years, with new hotels in the pipeline throughout the region: Nanjing, Guangzhou, Jinan, Changchun and Haikou in China, Bangkok in Thailand and Kuala Lumpur in Malaysia.
"For over 120 years, the Kempinski brand has been synonymous with European flair and luxury, and we have always welcomed our guests with a rare blend of sumptuous surroundings, intuitive service and uncommon attention to detail," said Michael Henssler, Chief Operating Officer Asia, Kempinski Hotels and Member of the Management Board. "We are very pleased with the strong growth of our brand presence here in Asia, and we are now crafting a very select portfolio of hotels in the region. At Kempinski, we believe that "Small is Beautiful", and so each Kempinski hotel has a story of its own, where we set an inimitable, elegant stage on which we host our very discerning guests."
Upcoming Kempinski Hotel Openings At a Glance
Kempinski Residences Guangzhou, Guangzhou/China
(Opening in Q4 2019)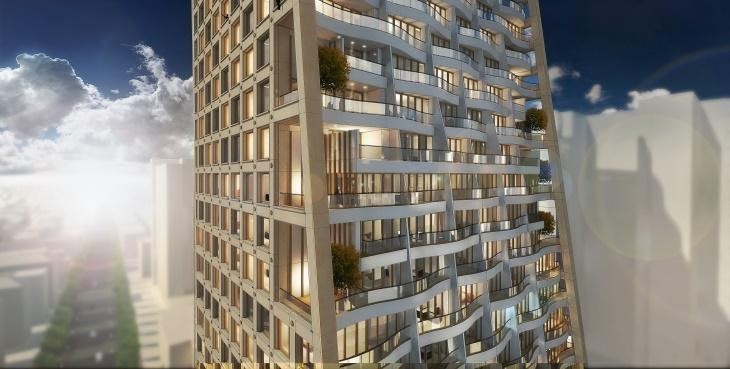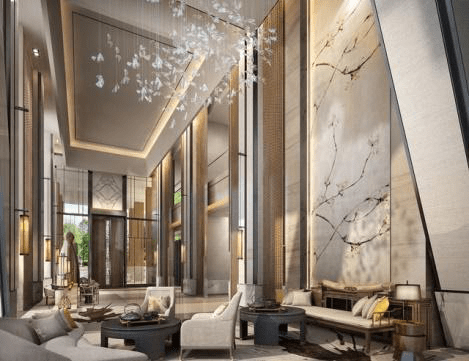 The arrival of the ultra-modern Kempinski Residences Guangzhou will set a new benchmark in luxury living in vibrant Guangdong province in southern China. Kempinski Residences Guangzhou will occupy a prime location in Yue Xiu, the commercial, cultural and social centre of Guangdong. The neighbourhood is characterised by its pleasant leafy avenues, cultural sites and proximity to parks such as Huanghuagang Park and Guangzhou Martyr Memorial Park.
The 23-floor Kempinski Residences Guangzhou has 261 luxuriously-appointed studios and suites offering all the comforts of home to both business and leisure visitors to Guangzhou. Here, the design narrative incorporates sophisticated European style and classical Chinese inspirations, with floor-to-ceiling windows that bathe the indoor spaces with abundant natural light, and the use of natural materials throughout. Bespoke amenities ensure guests' complete comfort and convenience, such as a board-meeting room and a spacious lounge which make ideal venues for meetings, or a quiet moment over a drink or a meal. A 25-metre indoor lap pool with sauna and steam rooms will offer a blissful haven of relaxation to refresh the senses after a long day.
Kempinski Hotel Jinan, China
(estimated opening in 2020)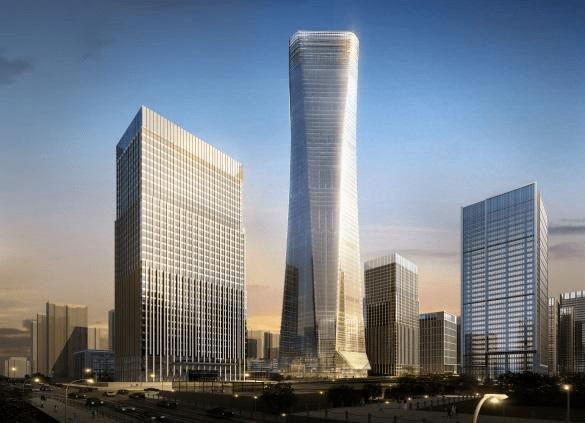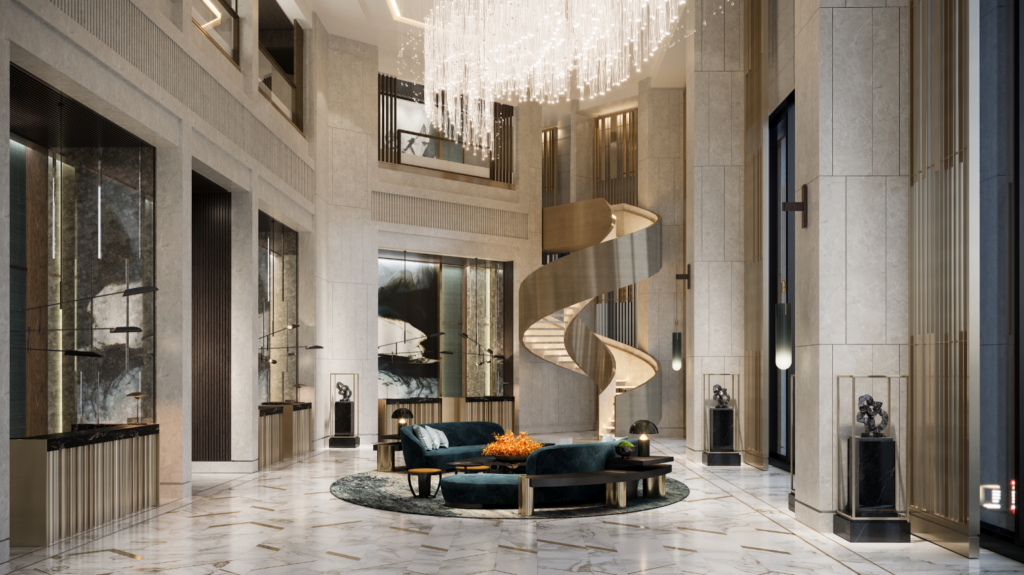 Picturesque Jinan, the capital of Shandong province in northeastern China, is a city which beautifully blends rich culture, scenic natural beauty and enchanting hidden courtyards with sleek 21st-century modernity. Jinan is also known as "The City of Springs" for its 72 artesian springs that have sustained its lucky inhabitants for thousands of years. Here, the 300-room and suite Kempinski Jinan will open its doors in 2020, welcoming guests with inimitable European style in the heart of the city's high-tech zone. Occupying the 51st to the 68th floors of a landmark tower, the new Kempinski Jinan will offer breath-taking views over the city, together with luxurious dining and service inspired by the art of European hospitality. 
Kempinski Hotel Haikou, China
(estimated opening in 2020)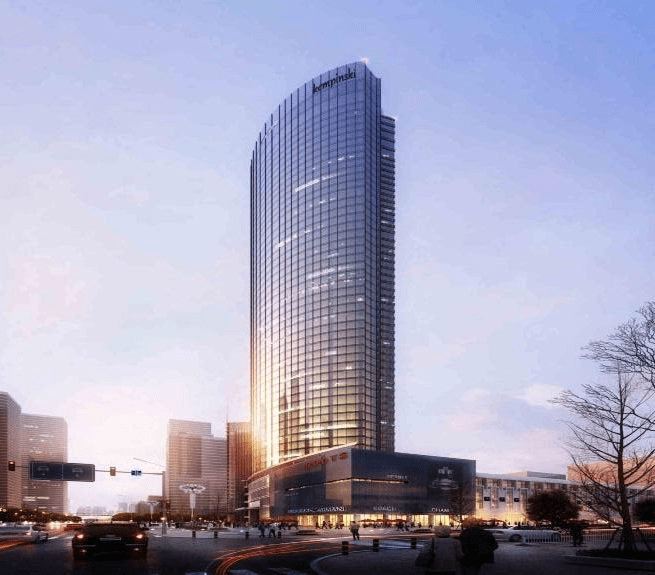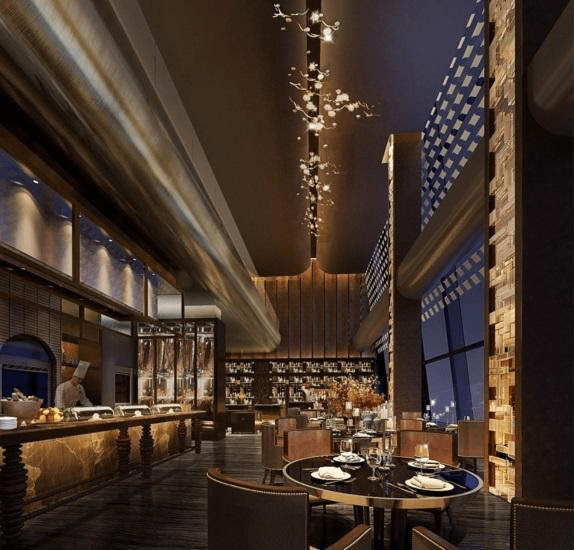 Haikou, the capital of Hainan province in south-eastern China, is also called "The Hawaii of the East" for its palm trees, clear blue skies and warm tropical weather. This dynamic gateway city is also a hub for regional logistics and trade. In the heart of Haikou's business district is Binhai Avenue, and here the 280-room and suite Kempinski Hotel Haikou is slated to open its doors in 2020. The new hotel will occupy the topmost floors of a high-rise tower, offering magnificent views over the city and South China Sea. Kempinski Hotel Haikou will set the stage for classic European luxury and impeccable service to welcome guests who enjoy travelling in style. 
Kempinski Hotel Changchun, China
(estimated opening in 2022)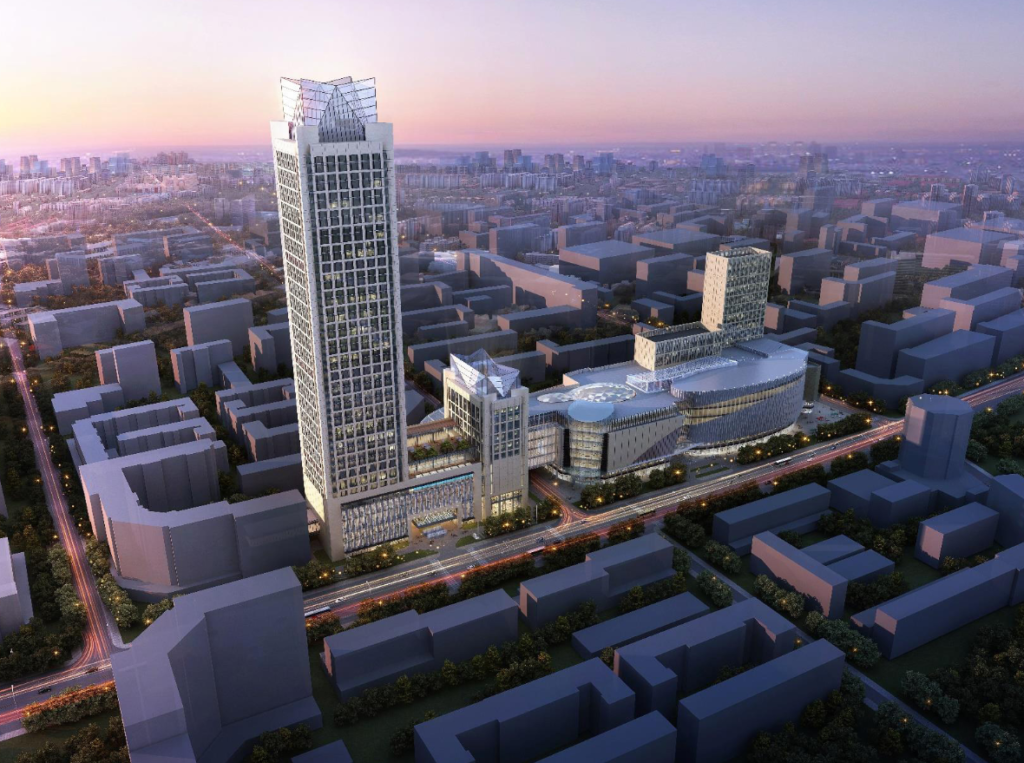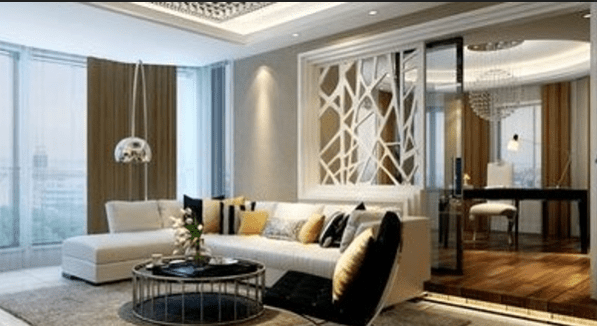 Changchun, the capital of Jilin province in north-eastern China is part of the country's monumental "One Belt One Road" initiative, and is a key regional manufacturing hub. The city will be hosting the Winter Olympics in 2022, and the new Kempinski Hotel Changchun is all set to enhance the hospitality landscape here with contemporary luxury and style. The property will be part of a mixed-use complex incorporating high-end office and retail spaces, and will be connected to a shopping mall slated to be the largest in the downtown area. The 325-room, 25-suite Kempinski Hotel Changchun will enchant visitors and guests with its four dining outlets, sky lounge and signature Resense Spa. With its stunning 1,000 square meter pillar-less ballroom as well as multi-purpose function rooms, the hotel is also poised to be the preferred venue for unforgettable meetings and events in the city.
Sindhorn Kempinski Hotel Bangkok and The Residences
(Opening in Q1 2020)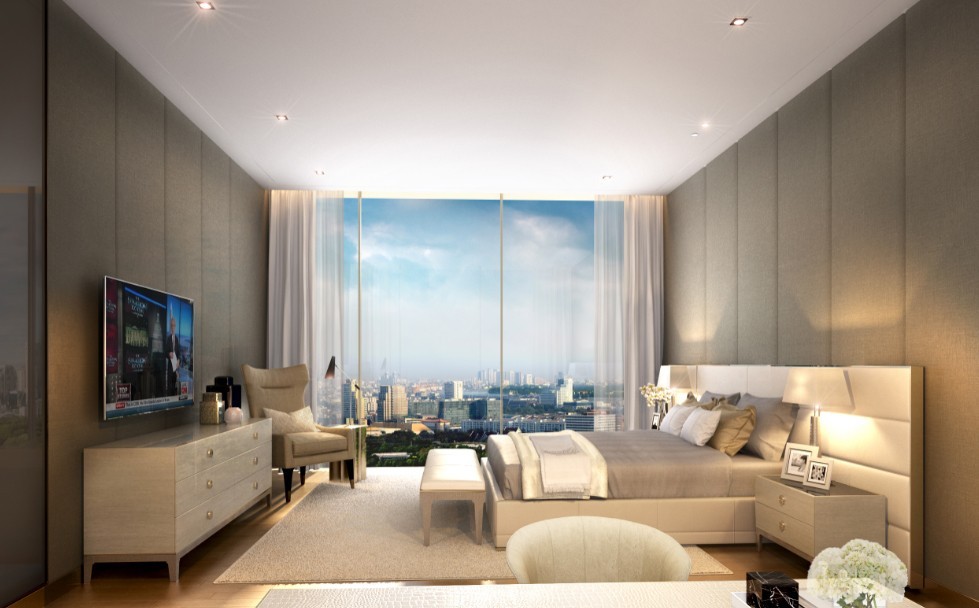 Bangkok's stylish Langsuan district, home to many of the city's foreign embassies, will welcome a new landmark with the arrival of the luxurious new Sindhorn Village in early 2020. The jewel of Sindhorn Village will undoubtedly be the 280-room Sindhorn Kempinski Hotel Bangkok, along with The Residences, 225 apartments serviced by Kempinski. With its three residential condominiums, select shopping outlets and lush greenery, Sindhorn Village promises to be an oasis of natural peace and relaxation in the busy heart of Bangkok. A short walk away lies the city's famous Lumpini Park, a haven of tranquillity with its shady trees and paved pathways, perfect for a pleasant evening stroll. At the hotel and residences, a signature Resense Spa will offer guests bespoke wellness treatments, inspired by the finest of European spa traditions.
Kempinski Hotel Kuala Lumpur at 8 Conlay, Malaysia   
(Opening in Q3 2021)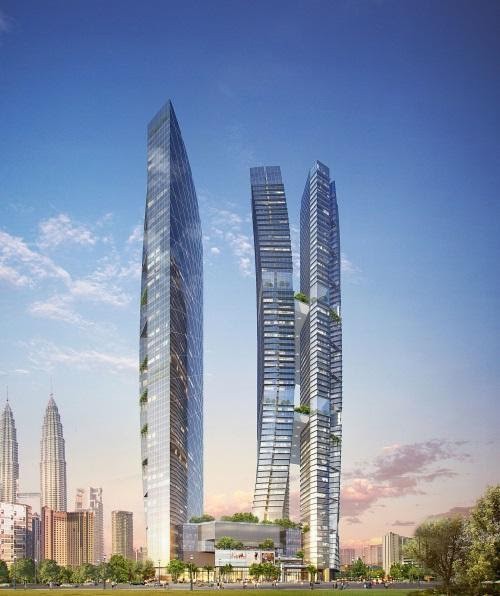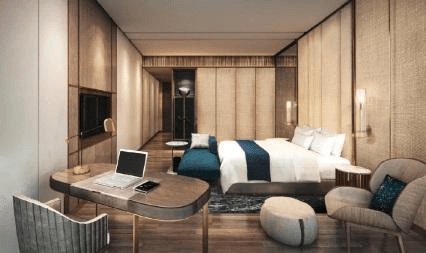 In 2021, Kempinski Hotels will usher in a new era of luxury hospitality in Malaysia when Kempinski Hotel Kuala Lumpur at 8 Conlay and Kempinski Residences Kuala Lumpur make their much-anticipated debuts. The distinctive "twisting" twin towers will occupy 1.6 hectares of prime real estate in the heart of the city, a bright star in a prestigious neighbourhood known as "The Golden Triangle". The hotel and residences are set to become a stylish home for residents, as well as visitors to Malaysia's lively capital city.
---
About Kempinski: Created in 1897, Kempinski Hotels is Europe's oldest luxury hotel group. Kempinski's rich heritage of impeccable personal service and superb hospitality is complemented by the exclusivity and individuality of its properties. Kempinski now comprises a portfolio of 78 five-star hotels and residences in 34 countries and continues to add new properties in Europe, the Middle East, Africa, Asia and the Americas. Each one reflects the strength and success of the Kempinski brand without losing sight of its heritage. The portfolio comprises historic landmark properties, award-winning urban lifestyle hotels, outstanding resorts, and prestigious residences. Each one imbues the quality guests have come to expect from Kempinski while embracing the cultural traditions of its location. Kempinski is a founding member of the Global Hotel Alliance (GHA), the world's largest alliance of independent hotel brands.
www.kempinski.com
www.discoveryloyalty.com
For more information please contact:   
Linda Wu
Regional Director of Marketing Communications & E-Commerce
Address: 12/F, NUO Center Office, No.2A Jiangtai Road Chaoyang District, Beijing
Tel: +86 (0)10 6580 0393
Mobile: +86 135 0109 2741
E-mail: linda.wu@kempinski.com
Qingyi Li
Marketing Communications & E-Commerce Executive
Address: 12/F, NUO Center Office, No.2A Jiangtai Road Chaoyang District, Beijing
Tel: +86 (0) 10 6580 0381
Mobile: +86 132 6427 0263
E-mail: qingyi.li@kempinski.com